Unified Experience on Any Device
Fast, Easy, Highly Visual, Intelligent Research
Designed with simplicity and speed in mind, we deliver information only when you need it. Starting with a visual overview of the Invest4 rankings with the ability to drill down to the level of detail you want.
Using our dashboards, you'll understand more about the company faster. With proprietary rankings, you will see a well-rounded view of charts, Insider and Institutional, valuation, and fundamentals.  It's all here – organized intelligently!
Market Gear integrates with many of the top stock and options brokers. Open an account or connect your existing one today. You can see everything you need about your account right in the platform, including your positions, order status, account balances, and history. Your broker also seamlessly integrates with the Trade Journal for detailed historical reporting.
Not ready to risk real money or want to try out some new ideas?  Market Gear offers Virtual Trading Accounts.  Start with $100,000 of virtual money and trade RISK FREE.
Customer Rating of Features
4.5
Ease of Use
4.7
Stock Functionality
4.7
Charting
4.7
Options Features
4.5
Scans
4.5
Journal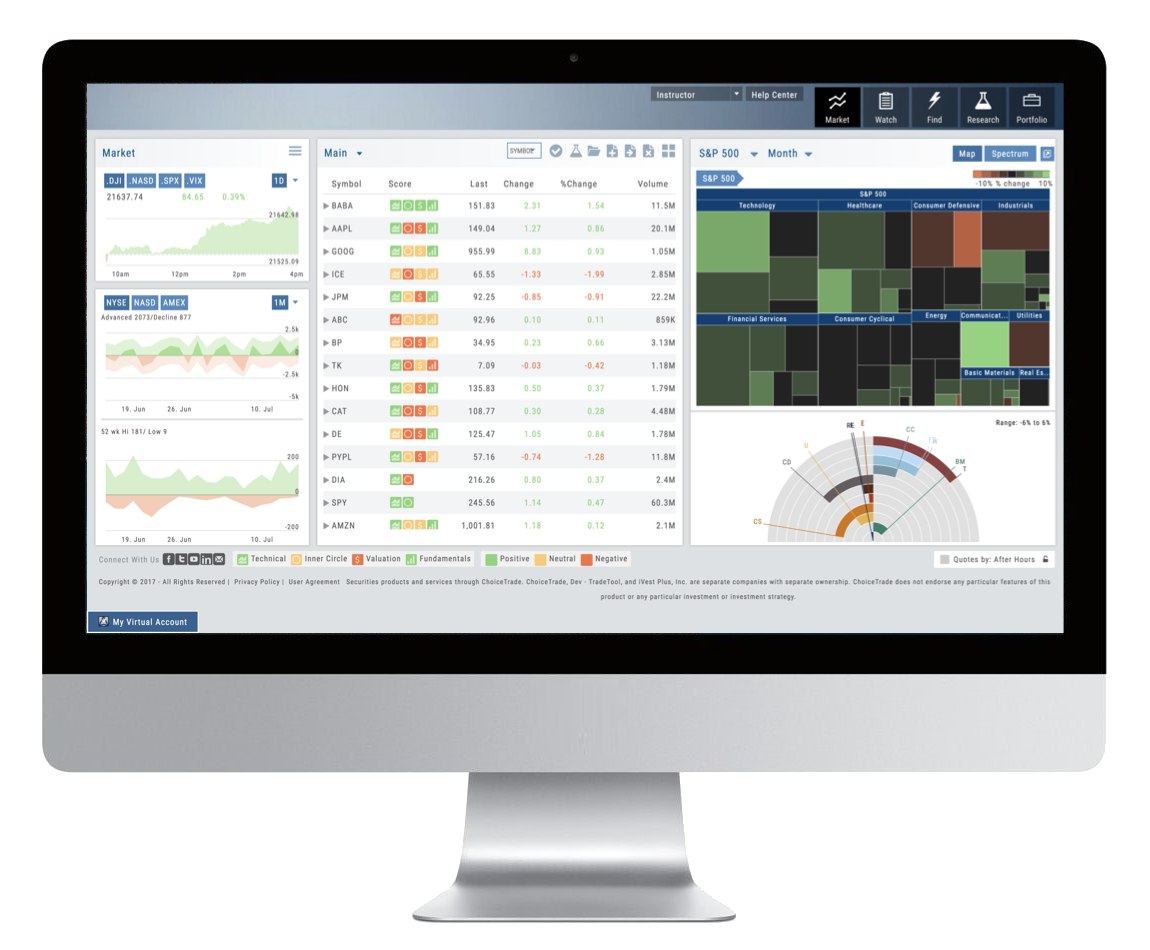 TRADING SIMPLIFIED
Presents Fast, Accurate Views of the Markets
Allowing You to Evaluate and Profit in Any Market
Condition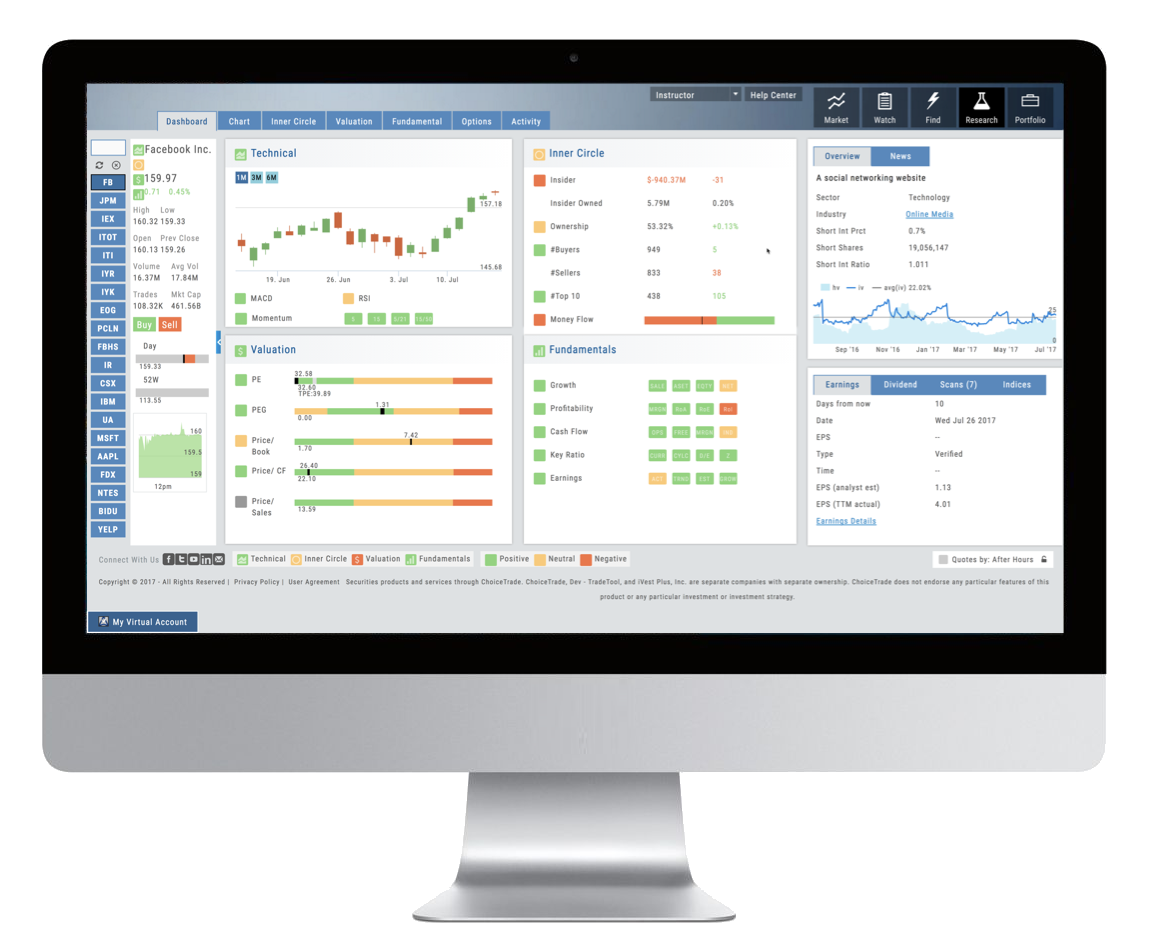 EVERYTHING IN ONE EASY VIEW
The Dashboard:
Technical Analysis, Insider and Institutional Activity, Valuation,
Projected Price, Fundamental Analysis.
Deciding your action has never been easier.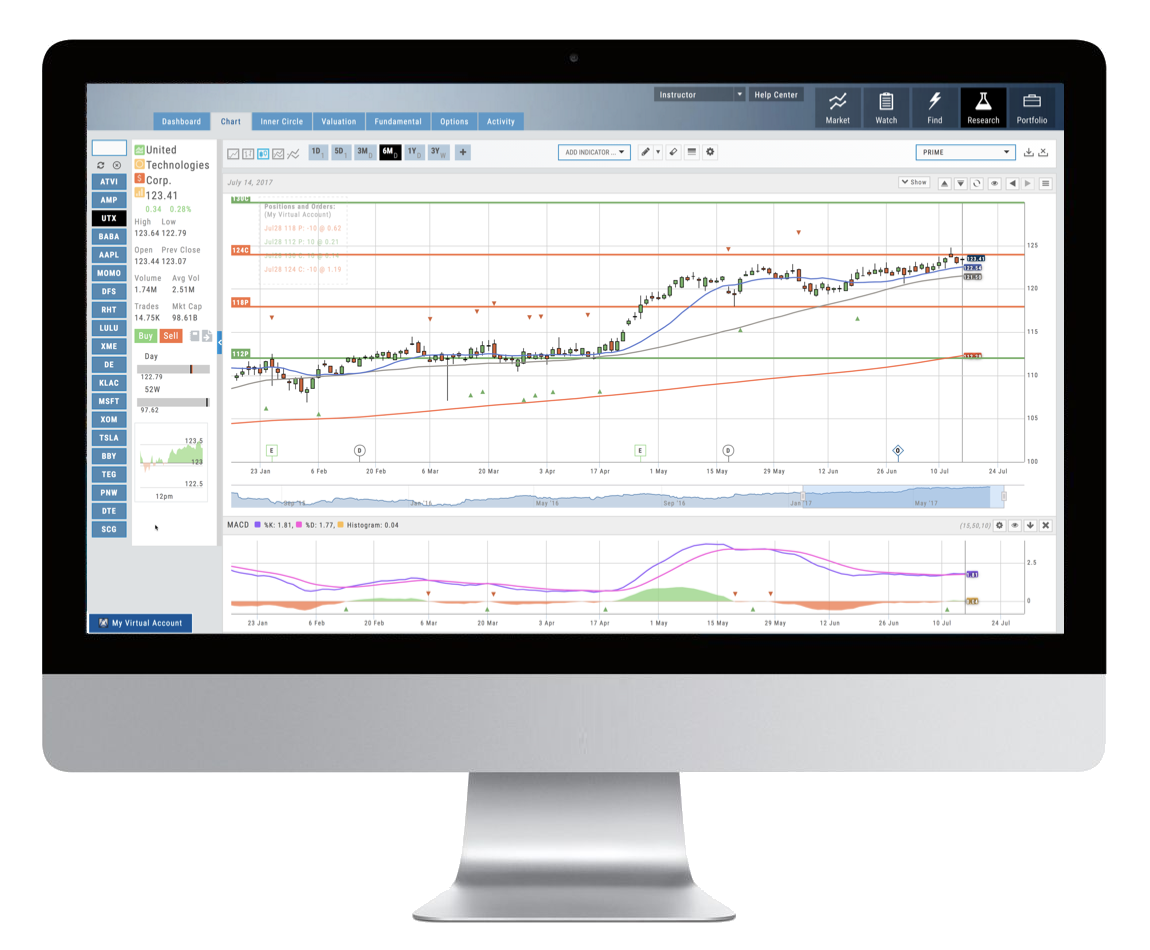 STYLISH CHARTING
Simple, yet Comprehensive Charts
Customize Indicators, Create Multiple Profiles
Display Trades, Journal Entries and More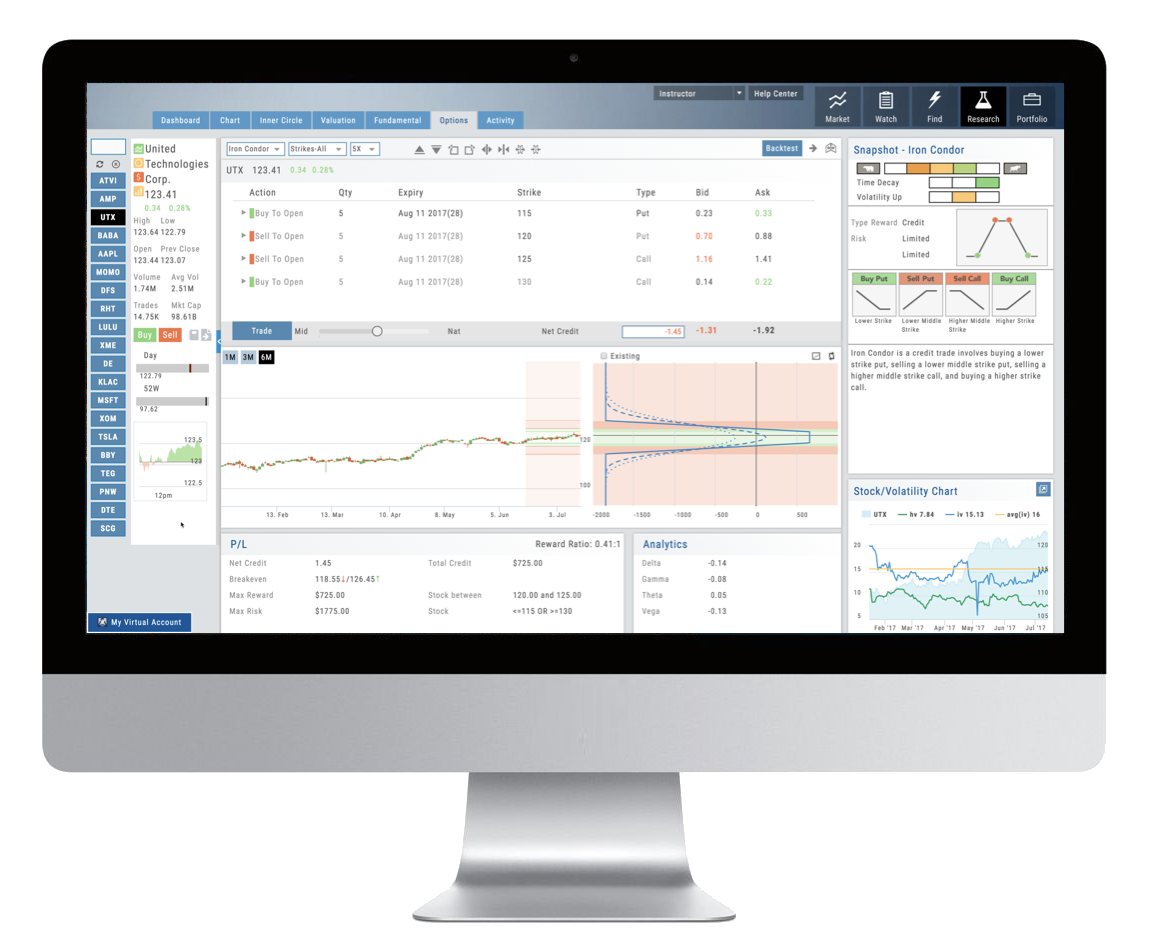 EXPERIENCE OPTIONS
Multiple Tools to Analyze & Manage Trades
Compare Multiple Strategies in a SNAP
Over 20 Templates Available for any Outlook
Backtest Trades for Instant Feedback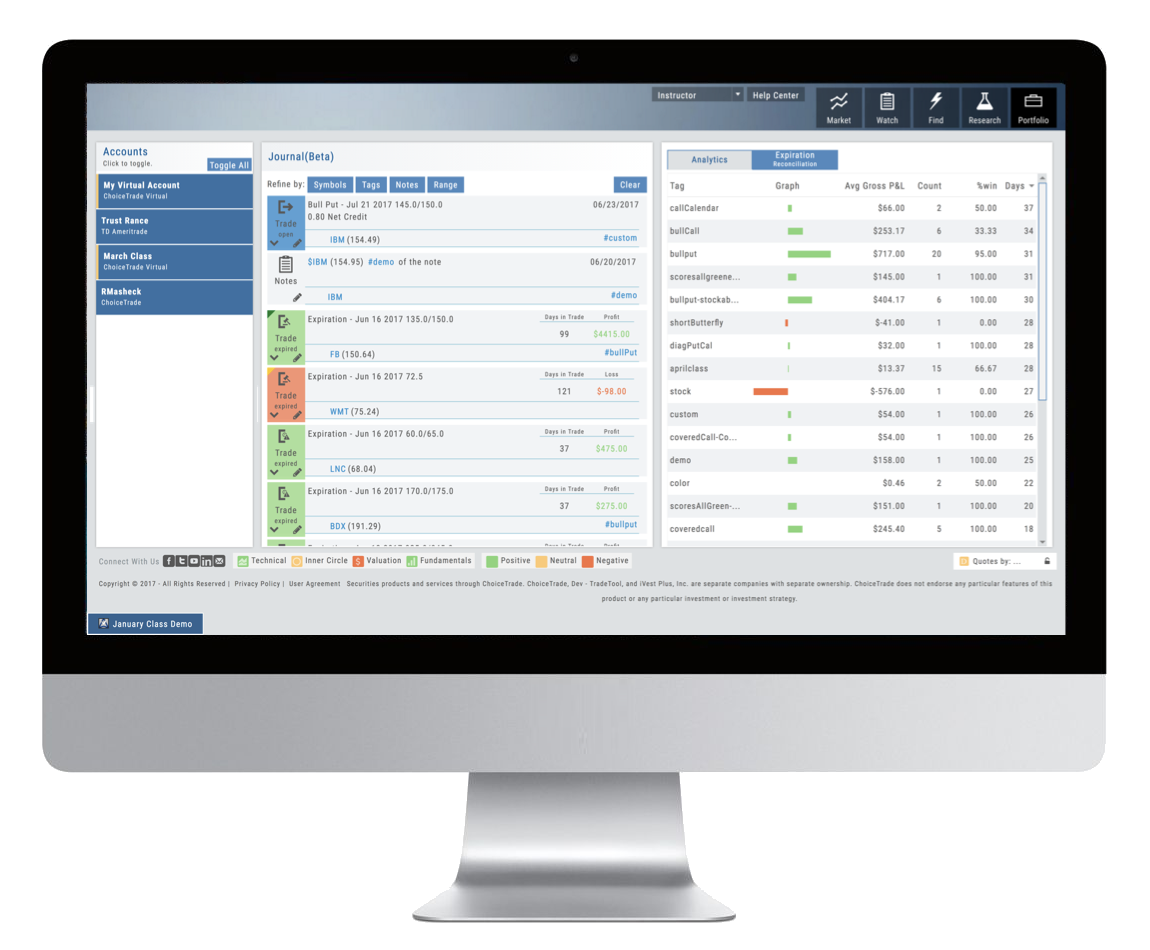 JOURNAL YOUR TRADES
Use the Journal and Analytical Tools to Identify
Strengths, Reinforce Strategy Comprehension,
Reach Goals and Track Your Progress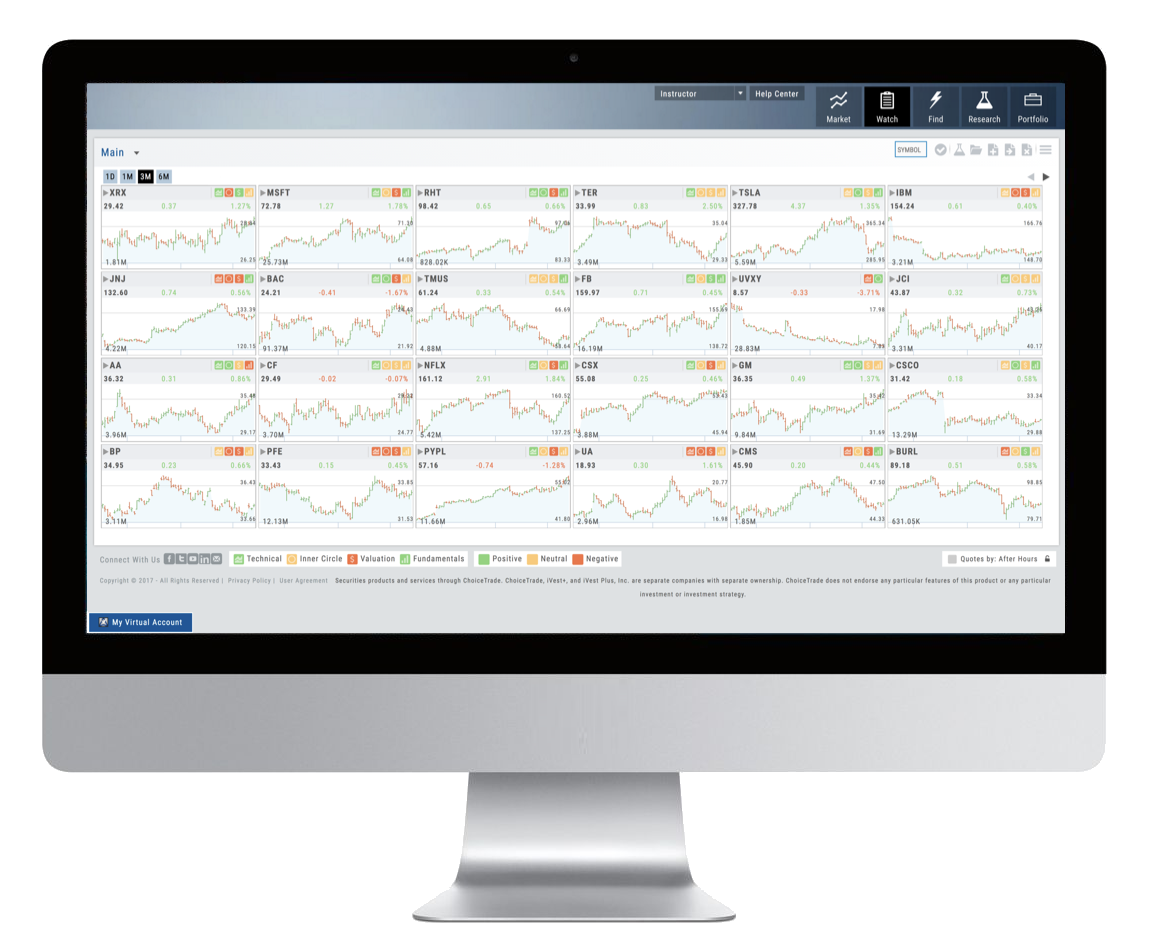 CUSTOMIZED WATCH LISTS
Build and Edit Multiple Watch Lists
Don't know the Symbol? No Problem!
Multi-Select Symbols from List or Tile View
Navigational Platform using the many Icons
FIND OPPORTUNITIES
Dozens of Scans for Market Outlook and Events
Keep Your Favorite Scans in One Place
Scans include Description and Application
Calendar, Heat Map & Spectrum for More Ideas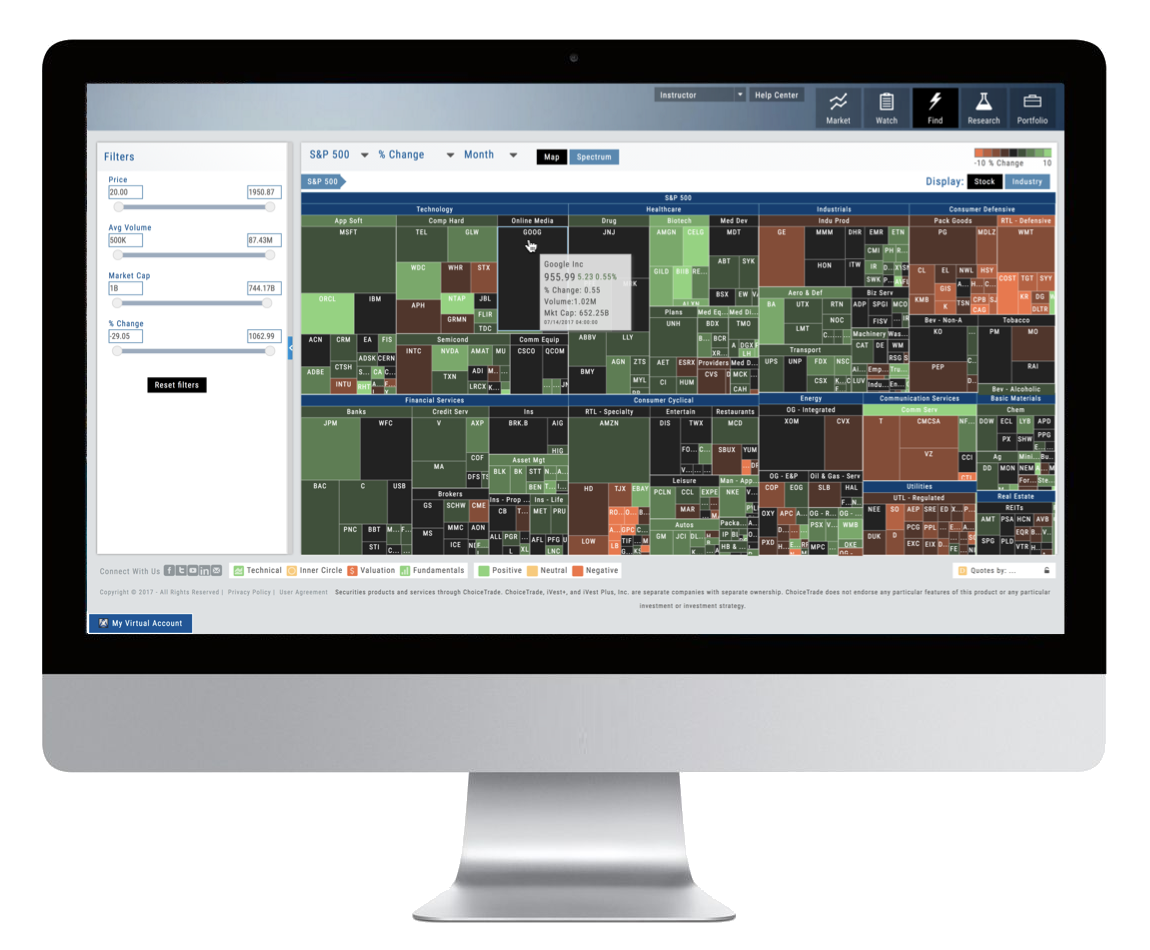 DRILL-DOWN INSIGHT
Powerful Market Performance Views
Ability to Drill-Down from Index to Industry
to Stock Detail.
Edit View by Time-Frame, Criteria, Share Price
Volume, Market Cap and More...